Tuesday, 21 December 2021
New CIPR Fellow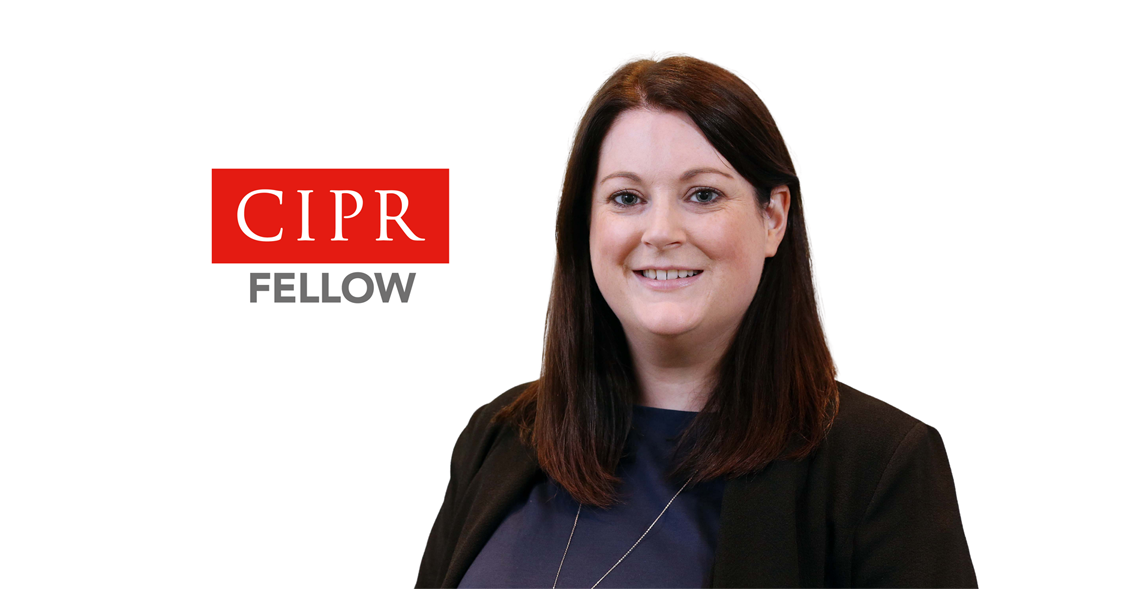 Our colleague Jane Williams has been awarded a Fellowship of the CIPR (Chartered Institute of Public Relations).

Fellowships are awarded for outstanding work in PR, service to the Institute and personal achievements within the profession.
CIPR Fellows act as ambassadors for the institute and influence development of best practice and institute policies.
Jane has been a member of the CIPR since 2012 and served on the Northern Ireland Committee for four years.
Jane is the latest member of the JComms team to be awarded a Fellowship alongside directors Chris Harrison, Jane Wells and Joris Minne, as well as Rosemary Allister who recently retired.

CIPR President, Mandy Pearse Chart PR, FCIPR said: "Many congratulations for this recognition of your outstanding contribution to the CIPR and the wider PR profession. This is a testament to your service and your dedication to promoting the best of our industry and our values of professional and ethical practice. As Fellow, we look forward to watching this continue in your new ambassadorial roles."
A massive congratulations to Jane from the JComms team on a truly deserved award.