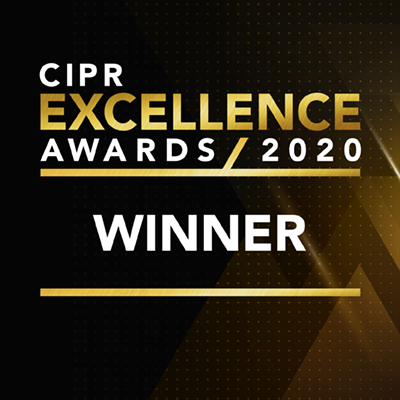 Saturday, 3 June 2000
Small Consultancy of the Year
In some great news for our team, we've been named Small PR Consultancy of the Year in the Chartered Institute of PR Excellence Awards.
The winners were announced digitally on 2nd June.
We were up against some of the best agencies from across the UK, and were delighted to win.
The CIPR Excellence Awards really are considered the absolute top awards in the UK for PR consultancies, teams and professionals.
We also won Outstanding Consultancy of the Year in the CIPR NI PRide Awards at the end of last year, so this was a great follow-up to that for our team.
There were some other NI organisations in the running for the awards as well. So a big shout out to them too.