Thursday, 4 August 2022
CIPR PRide Awards!
Following the recent announcement of this year's CIPR PRide Awards Northern Ireland shortlist, we wanted to take a moment to praise the versatility of our team and celebrate its commitment to supporting clients communicate with purpose, clarity and always with creative flair!

This purpose of ours was reflected in the shortlist announcement when it was revealed that campaigns our team delivered for Norbrook and NI Science Festival were in the running in four categories – a 100% success rate for awards entered!
Earlier this year, we delivered our fifth consecutive NI Science Festival with a campaign that focused on putting the 'A' in STEM; a celebration of the role of the arts in igniting interest in science, technology, engineering and mathematics. The campaign has been shortlisted in the Education and Media Relations categories, but it's the Arts, Culture, Sport or Entertainment category everyone will have their eye on as we look to retain the award for the third year in a row.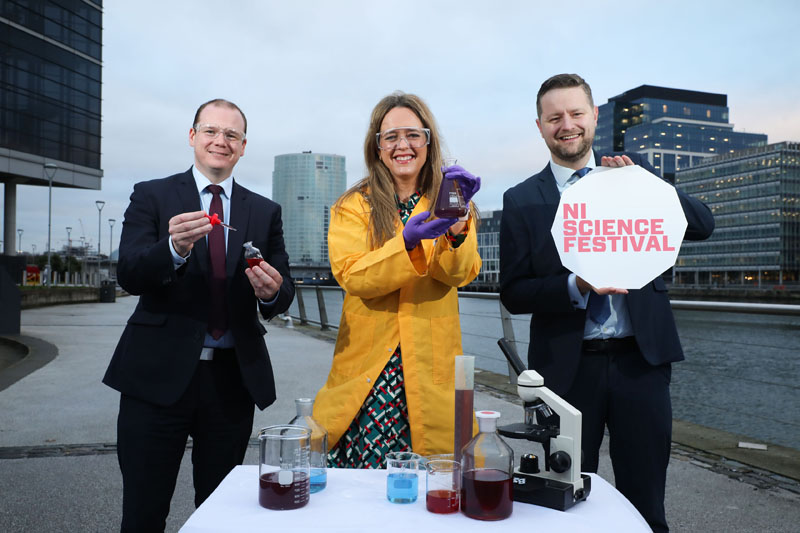 It was in the Business & Corporate category that our work for Norbook was shortlisted following a campaign to support its recruitment drive in the first half of 2022 which included a wide mix of tactics, from media relations and partnerships to digital marketing, video content, photography and brand development.
Reviewing the shortlist, it's clear that our communications industry colleagues in Northern Ireland are delivering truly engaging and effective campaigns across a huge spread of sectors and industries. Competition will be tough, but we look forward to joining in celebrating the work of everyone shortlisted this year.