Wednesday, 6 October 2021
5 PRide Award wins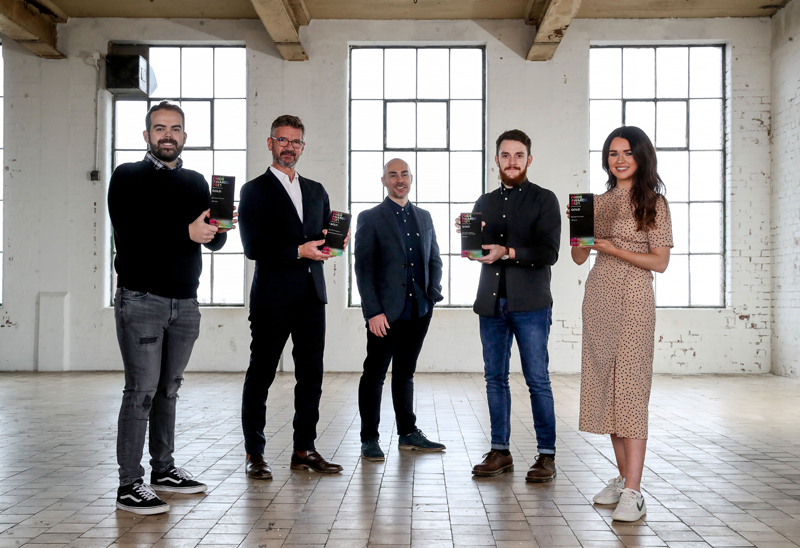 We were delighted to win five CIPR PRide Awards for work for a range of clients including Ulster Bank, Ulster Wildlife, the Belfast Photo Festival and the Department of Health.
Four of our wins were Gold Awards and one of them was Silver.
The awards were:
Best Use of Content: Ulster Bank Check In and Chat
Best Covid Response: #Fightback in conjunction with MW Advocate for the Department of Health
Best Education Campaign: Ulster Wildlife
Best Arts, Culture, Sport or Entertainment Campaign: Belfast Photo Festival
Best Regional Campaign of the Year: Ulster Bank £20 note
Commenting on the campaigns, judges said:
Best Use of Content, Ulster Bank
This campaign was a real favourite amongst the judging panel. Not only was the creative execution utterly brilliant, and the wraparound plan to drive social reach and media coverage solid, but the judges were particularly impressed by the level of insights used – to both identify the target audience, and inform influencer selection, to ensure both the messaging and content landed as intended. A great campaign, and a richly deserved Gold award winner.
Best Covid Response, #fightback

#fightback encapsulates everything this category was created for. Simple, effective messaging, bold proactivity and useful content delivered when it was needed most. The fact that two competing agencies banded together for the campaign embodies all the good that came out of 2020.
Best Education Campaign, Ulster Wildlife

At a time when the great outdoors have played such a key role in keeping people's spirits high, it was great to read about the important work that Ulster Wildlife are doing to connect young people with nature. The judges were impressed by the clarity of what this campaign set out to do, namely influence key political decision-makers, and by the robust plan to get there. The use of authentic visual storytelling, coupled with solid media relations and public affairs, makes this a worthy recipient of the Gold award in this category.
Arts, Culture, Sport or Entertainment, Belfast Photo Festival

A hard-working creative campaign that left no stone unturned to find engagement and impact.